Information & Communication Systems
Mitsubishi Electric is a key player in the information and communications industry, providing both access and backbone systems for optical networks as well as a variety of offerings for satellite communications systems. Designed to support the seamless delivery of large capacities of data and ubiquitous real-time communications, these products are contributing to the actualization of improved quality in infrastructure and a more affluent society for all.
Product Line-up
Advanced Electronics
Drone Deterrence System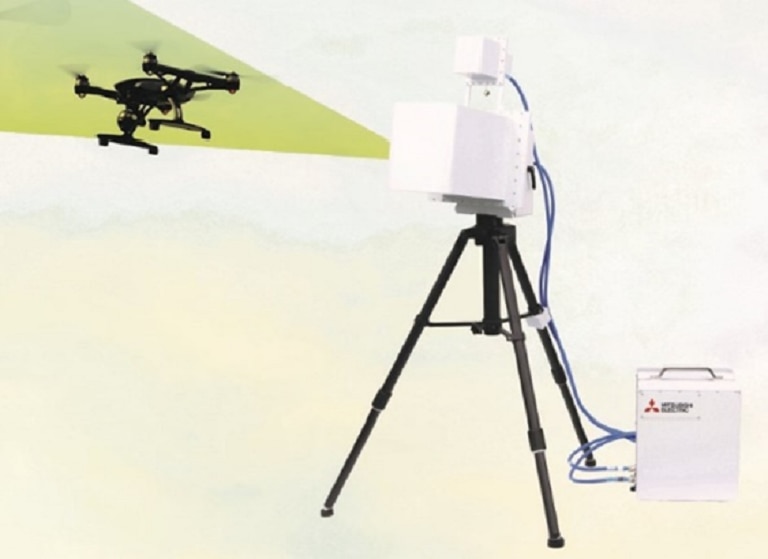 Mitsubishi Electric's Drone Deterrence System utilises radio wave technology to effectively detect and jam commercial drones from up to 3km away. Its compact design and one-touch instant jamming function makes it extremely portable and easy to operate,and is capable under all weather and lighting conditions.
Learn more
Helicopter Satellite Communications System (HSA)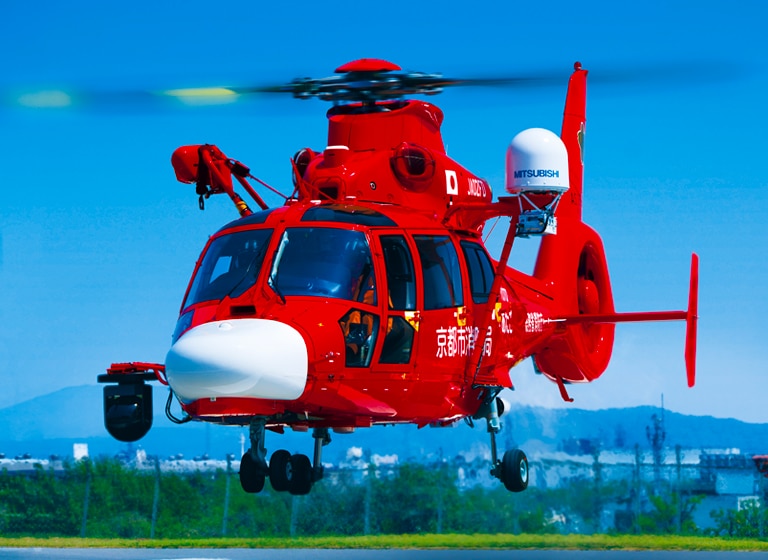 The Helicopter Satellite Communications System, developed and manufactured by Mitsubishi Electric, enables direct satellite data link from helicopters for transmission of aerial images in real-time and bypassing the need for ground relay stations. This significantly enhances crisis response and coordination activities for disaster relief. The system promises quick and stable data transmission of up to 10Mbps, without interruption caused by challenging terrains such as mountains or buildings.
Learn more